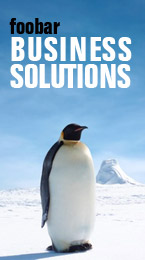 In the domain of administration we primarily work with the Linux operating system and several open source products. We configure server and networks and adapt them to our customer's requirements.
In these projects we build up a lot of know-how in selection, installation and cusomisation of these open source products. This knowledge is extended by practical trainings and diploma theses carried out here.

In our opinion many of the instructions and customisations are not specific to the customer, but rather universally valid. We try to process this knowledge here, provide it to the general public and give an insight into our know-how.